Inspiration From our Facebook Live Videos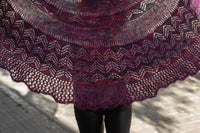 Chevron Delight Shawl
Knit a long begins September 1, 2023
Chevron Delight Shawl by Lora Marin featuring Malabrigo Mohair and Ultimate Sock
Designed around the luxurious Malabrigo Mohair, this shawl is playful and fun to knit. Using 2 skeins of Ultimate Sock and 3 skeins of Malabrigo Mohair, you will love every stitch. You can also use Malabrigo Sock or Mechita for more options. Register with Malabrigo here. Click below for kits and more information.
Chevron Delight Kits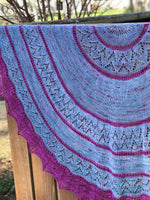 In Flight featuring Miss Babs Yarn
Exclusive color, Little Blue Heron in Yummy 2-ply and Yowza DK
Miss Babs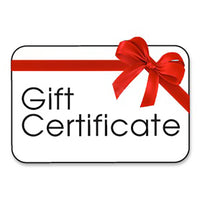 Gift Cards
The perfect gift!  Every knitter, crocheter and weaver loves to receive gift cards from their favorite local yarn shop.  You can buy them and use them in the shop or online. Make your occasion really special with the gift of yarn love.  It's what we all wish for.  
Buy Now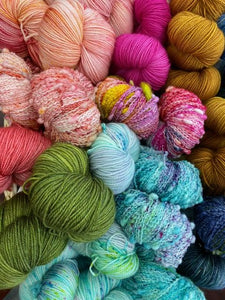 We have local yarn
SHOP SHEEP GRAFFITI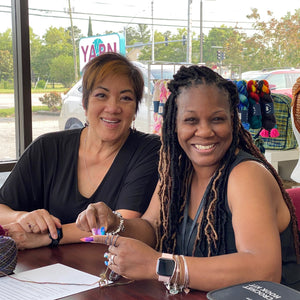 Knit, Crochet and Weaving Classes
Click Here to Learn a New Craft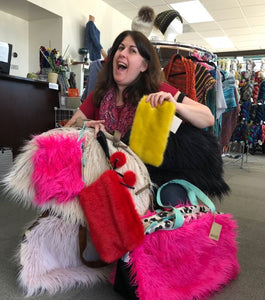 Needles and Accessories
Shop NOW for Needles, Bags and more...
Subscribe today for all the news, sales & events.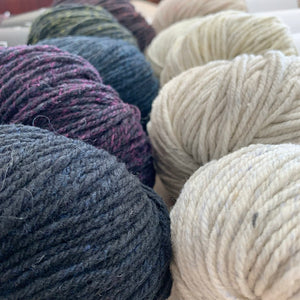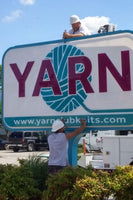 The sign says it all!
We got yarn and we are OPEN!
Explore the largest selection of hand dyed yarns.  Meet the colorful Sheep Graffiti with her wonders of texture and flair.
Our artisans include:  La Bien Aimee, Malabrigo, Ikigai, Wool & Vinyl, Spincycle, Brooklyn Tweed, Woolfolk, Blue Sky Fibers, Life In The Long Grass, Woolfolk, Wooldreamers, Blue Sky Fibers, Spincycle Yarns, Anzula, Berroco, Universal yarns, Toft, Woobles, Uschitita, and more.
And our very own, very local, Sheep Graffiti.
Location
Our store
2448 Virginia Beach Blvd.
Virginia Beach, VA 23454
Mon - Fri, 11 am - 6pm
Saturday, 11am - 5pm
Sunday, closed